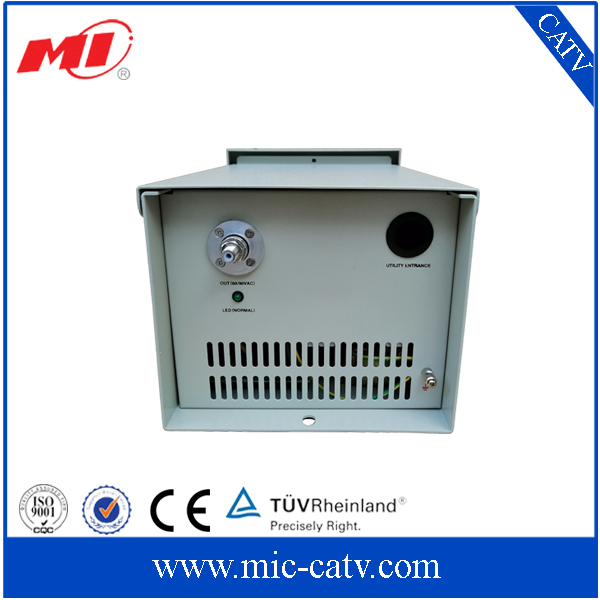 Non-standby Power Supply
Model: MIC-P03-15A
Overview:
P03-15A non-standby power supply provides conditioned power to signal amplifier in cable television and broadband distribution systems.
Transformer that P03-15A utilizes is ferro-resonant design, features fully regulated output voltage, stable performance, and high reliability. Primary and secondary windings of the transformer are physically isolated from each other by a steel core which effectively reduces the capacitive coupling of spikes and noise to the secondary winding.
A resonant capacitor is connected to secondary winding of the transformer forming a tank circuit. The Advantage of this type of transformer/capacitor design is the ability of the transformer to regulate its output voltage over wide range of input voltages and output loading. It is advantageous in cable TV applications as active devices are protected from dangerous voltage fluctuations.
Optional Time Delay Relay (TDR) module provides a programmable delay when the unit is turned on to prevent possible surge damage to the power supply and loads.
P03-15A non-standby power supply is designed to be mounted on a wooden or concrete pole or wall. Installation kits that are along with the product make installation very easy.
Specifications: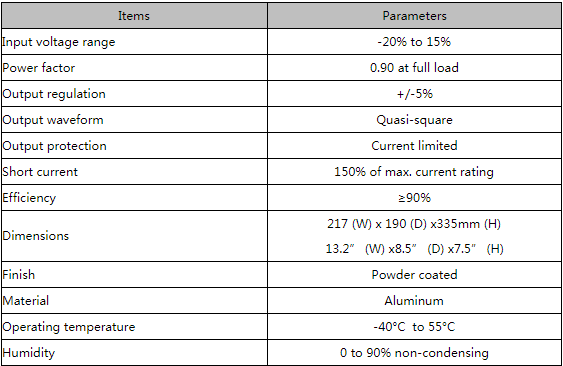 Photos for reference: